Since its establishment in 1894, "Tatsumura's Obi Sash" has been continuously produced for more than 120 years. The obi, the starting point of Tatsumura Bijutsuori's craftsmanship, are exhibited at the "Ayanasukai" obi exhibition held every spring and fall. This article introduces "Ayanasukai," which will be held for the 77th time in the fall of 2023, and "Tatsumura's Obi Sash.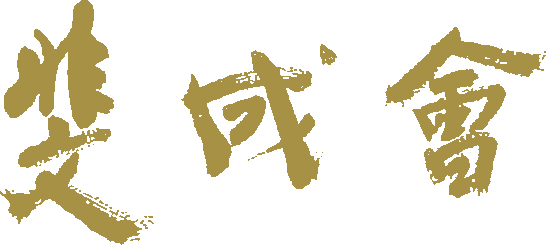 An open exhibition organized by Tatsumura Bijutsu Orimono
Ayanasukai" is an annual exhibition of obi held by Tatsumura Bijutsu Orimono in spring and fall. The name of the exhibition was given by Heizo Tatsumura, the founder of the company, and is taken from the Chinese poem "Kai Nishiki Ayanasu, Tousui Kouha" (Beautiful brocade like a pattern of shells, beautiful and colorful like brocade woven by gathering brightly colored threads) written by Sashi, a scholar of the Jin Dynasty.
One of the main features of "Ayanasukai" is that it is open to everyone, including general customers, kimono stores (retailers), and wholesalers. Since reservations are not required and admission is free, many people visit the exhibition every time it is held, as it is not a high threshold exhibition. In recent years, many visitors from overseas who are interested in Japanese art have come to the exhibition, and it has become a place where they can enjoy the unique culture of Japan.
A place to present the original brand "TATSUMURA-made" obi
There are two major brands of obi produced by Tatsumura Bijutsu Orimono: "Heizo Tatsumura Made (Tatsumura Kintai)" and "Tatsumura Made. Heizo Tatsumura Made (Tatsumura Kintai)" is the original obi produced by Heizo Tatsumura and Takashimaya since Heizo Tatsumura I. It is presented at the Joubonkai (a meeting held by Takashimaya to improve the five arts of dyeing and weaving, and to present masterpieces of masters and master craftsmen who master the art of silk.
"Tatsumura-made" is an original brand created by Tatsumura Bijutsu Orimono Design Department, which produces a wide variety of obi and distributes them to department stores, wholesalers, and specialty stores nationwide. Ayanasukai" will be held as a place for the presentation of these products. The vivid colors, voluminous weaving techniques, and patterns that beautifully harmonize Japanese and Western influences are all highly original and are known as the "Tatsumura style," and have been loved by kimono lovers for many years.
How to enjoy not only "obi" but also "Ayanasukai"
Since the first Ayanasukai was held in 1985, it will be held for the 77th time in the fall of 2023. Each time, various obis are exhibited at the venue, and there are also opportunities to come in contact with masterpieces from the past, valuable art exhibits, and other gems.
In addition, new fabrics and their respective items will be presented at the 77th "Ayanasukai", including a new pattern "Kissho Kakurenbo" for Halloween and new patterns "Zuiryu Soshu-mon" and "Sarasa Unryu-mon" for next year's zodiac sign "Dragon". We will provide an opportunity for visitors who normally cannot see Tatsumura's obi and other products to actually hold them in their hands and experience the appeal of "art textiles" in a tangible way. Please take this opportunity to visit the exhibition hall.
■Outline of the 77th Ryu-mura exhibition "Ayanasukai"
(Date) Thursday, August 31, and Friday, September 1, 2023, 10:00 – 17:00
(Venue) Kyoto Sangyo Kaikan Hall, North Room
78, Kanko-hoko-cho, Shijo-dori, Muromachi Higashi-iru, Shimogyo-ku, Kyoto, Japan
Kyoto Economic Center 2F
※No reservation is required and admission is free.
(Access to the venue)
・Get off at Shijo Station on the Karasuma Municipal Subway Line. 2-minute walk from the North Ticket Gate.
・2 minutes walk from the west ticket gate of Karasuma Station on the Hankyu Kyoto Line.
(Directly connected to the Kyoto Keizai Center B1F entrance via exit 26 of the subway and Hankyu underground passageway)